OFFERISTA
DIGITALE
OFFERS
Wide-reaching advertising via our premium native network
MEASUREABLY MORE SUCCESS
As the number 1 partner for digital commercial advertising, we at the Offerista Group generate the largest sales in the DACH region of €161 million each month.
Key factors for this success are our wide-reaching audience and the quality of our Premium Publisher network. We reach up to 39.8 million consumers in the DACH region and France via well-known partners such as Bring!, FOCUS Online or the Yellow Pages.
Achieve measurably more sales through intelligent marketing and digital brochure distribution as well as communicating services via our excellent partner network.
OUR PREMIUM NATIVE NETWORK
hyperia

kimbino

mojagazetka
kingbee

allefolders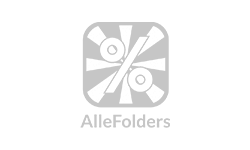 promopromo
mafra
njuskalo
qpony
stocard
Omnichannel measurement is something that every retailer with both physical and online stores should be doing. It enabled us to see the complete picture and side-effects, which led to a better understanding of our customers' decision and behavior.
OUR MEDIA DETAILS
39.5
MILLION CONSUMERS REACHED EACH MONTH
161
€ MILLIONS SALES GENERATED EACH MONTH
SUCCESS CALCULATOR
Calculate the reach and efficiency of your print advertising materials now
"Digital brochures are perfect digital content marketing: they are eye-catching, measurable and close to the reading habits of many people who have previously used print brochures. We value reliability, speed and partnership with the Offerista Group."
"The Offerista Group knows how customers in the digital age plan their purchases and informs them about current offers anytime, anywhere. That makes her a competent partner for us. In particular, the video integration in the digital brochure offers added value compared to the classic brochure distribution."
Contact us
Please use the form and we will get back to you as soon as possible.