COMPANY
ABOUT THE
OFFERISTA Group
The number 1 for digital commercial marketing
Your partner in the transformation
As the number 1 partner for digital commercial marketing, the Offerista Group reaches up to 39.5 million consumers each month and helps over-the-counter retailers receive more in-store visits through digital communication of services. Thanks to our large network and innovative technical solutions, we help generate sales of more than 161 million euros in the DACH region and France each month. As a result, we have the most successful consumer network for digital commercial marketing in the German-speaking sector.
FACTS
THE COMPANY
The Offerista Group was founded in 2016 by Managing Directors Tobias Bräuer and Benjamin Thym. Since then, the company has become a market leader for digital commercial marketing in the DACH region. A strong team of just under 120 employees comprises experts in the fields of IT, products, marketing, sales, People & Culture, finance and office management. With branches in Dresden, Berlin, Essen, Vienna, Sofia, Bucharest and Budapest we are present throughout Europe and have a common objective: we help over-the-counter retailers achieve higher visitor frequency and measurably more sales through digital commercial marketing.
At the same time, we provide you with a premium publisher network of 39.8 million consumer contacts. In this way, we effectively communicate services for more than 300 renowned retailers with 200,000 branches and generate monthly sales of 161 million euros in the DACH region.
KNOWN FOR
Abs
bild
focus
Abs
handel
handelsblatt
lmz
ntv
pro7
sat1
spon
sz
welt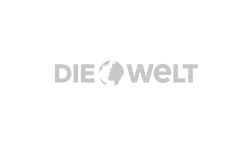 ww
wuv